To Improve The Deployment Of WordPress Websites As WordPress matures into a full-fledged CMS and more and morelarge online publishers come to rely on the platform, the practice of developing and deploying websites becomes increasingly important. High-profile members of the WordPress community, such as core developer Mark Jaquith and Cristi Burca, have spoken on the topic and built tools such as WP-CLI and WP Stack to improve the professionalism of our administration and deployment.
But what I'm really interested in is the current state of WordPress deployment: how an average developer manages the deployment of their websites, and how can we improve as a community?
In late July 2012, I conducted a short survey to help me answer these questions. The survey was open for three months and drew a modest but not insignificant 327 respondents. This article documents the results of the survey and draws some conclusions about where education is needed and how we can help each other become more professional when deploying our WordPress websites.
The Demographic
In my survey, I asked a few questions to establish the demographic that's working with WordPress; this was obviously already done in far greater detail with the WordPress user and developer survey, but I felt that getting a sense of who was responding to this survey was important. Of the 327 respondents, 43% self-identified as developers, 10% as designers, 40% as both designers and developers and 7% other.
The vast majority were located in the North America (50%) and Europe (38%), with the following continents also registering: Asia (6%), Australia (4%), Africa (3%) and South America (1%). I also asked respondents how they would categorize the businesses they work for. Here's how they responded:
The results were overwhelmingly in favor of freelancing (46%), with small businesses (19%) and small agencies (17%) taking a close second and third place, respectively. These figures back up accepted knowledge that WordPress is largely used by small internal Web teams, regional Web agencies and freelancers. Finally, as with the WordPress user and developer survey, I asked respondents whether they made their living from WordPress. This was relatively evenly split, with a small majority of 59% saying yes.
That said, of those who identified themselves as developers, 67% said they earn their living from WordPress, which suggests that WordPress developers are generally more inclined to stick with one platform than designers, who are perhaps more agonistic.
Deployment Practices
Now we get to the meat of the survey, how respondents actually deploy their WordPress websites. Combined, the 327 respondents maintain 6,378.5 WordPress websites — yes, someone maintains half a WordPress website. The majority of respondents manage a fairly small number of websites, with 46% looking after fewer than 10. That said, an impressive 8% manage between 30 and 40 websites, and, incredibly, one person is responsible for 700. Below is a breakdown of the numbers.
WEBSITES MAINTAINED BY SURVEY RESPONDENTS
| Number of websites | Number of respondents |
| --- | --- |
| Fewer than 10 | 149 |
| 10 – 20 | 109 |
| 20 – 30 | 26 |
| 50 – 100 | 7 |
| 100 – 200 | 4 |
| 200 – 500 | 1 |
| 500 – 1000 | 1 |
VERSION CONTROL
I asked all respondents whether they use version control and, if so, which software they favor. Astonishingly (at least to me), 45% of respondents said they do not use version-control software at all as part of their workflow. Of the remaining 55%, Git was by far the most popular, taking 41% of the vote, and Subversion surprisingly accounted for only 9%. Drilling down a little deeper, 28% of those who identify themselves as a developer stated that they do not use version control, and 48% of those who are both developers and designers said the same. Here's a breakdown of overall responses on version-control software:
Next, I asked respondents what method of deploying websites they favor. These I broke down into FTP, SFTP, SCP, SSH + version control, SSH + version control + Capistrano, and other. Again, somewhat shocking for me was to find that FTP took 49% of the vote, followed by SFTP (20%) and SSH + version control (17%). My preferred method, SSH + version control + Capistrano, got only 3% of the vote; but even with so low a number, I was pretty encouraged to hear that people out there take the time to work in this manner.
ENVIRONMENTS
I asked respondents whether they maintain different environments for their WordPress websites — that is, whether they set up local, test, staging and live environments. Answering yes didn't require that they run all of these environments, but simply that they differentiate between the website they develop on, the website on which they show changes to a client and the live website. The vast majority of respondents (75%) indeed do this, which is great news.
An important facet and constant pain point of running multiple environments is the need to alter URLs in the WordPress database when migrating the database from one environment to another. I asked respondents how they typically deal with this problem and gave them an open field to type their answer. Here are some answers that came up repeatedly. These aren't actual responses, but rather my representation of groups of similar replies.
"I don't migrate between staging and live databases."
"I don't touch the database. I just export and import posts out of and into WordPress."
"I use Dave Coveney's PHP script for finding and replacing URLs in the database, including those in serialized data."
"I do a find-and-replace on the SQL dump and the website's files."
"It's a massive pain in the arse, and I steer clear of it."
"I dunno. What is the best practice on this?"
COWBOY CODING
Finally, to gauge how strictly people adhere to general best practices, I asked respondents whether they ever cheekily edit code on the live server. Let's be honest: this question is only ever going to yield one outcome. As expected, a whopping 76% owned up to having tweaked some WordPress production code in their time.
What We've Learned
In reviewing the lessons learned, it's important to say up front that I am not criticizing the development and deployment practices of the survey's respondents. The goal was to identify the areas where we, as a community, can become more professional and to draw some conclusions on how we might achieve that. You'll find no finger-wagging or hyper-critical feedback for developers — just broad conclusions drawn from the responses.
VERSION CONTROL
First, clearly not enough of us are using version control in our everyday workflow. This is a fundamental tool for any developer, and for 61% of those who self-identify as a developer or as both a designer and developer to say that they don't use version control indicates that effort is needed in the WordPress community to educate developers on the importance of source-control management.
Still, while not enough WordPress developers use version control, that so many who do use Git is very positive. I prefer the decentralized approach of Git, and while WordPress' core team still uses (and will likely continue to use) Subversion, Git brings many benefits. Suppose a few teams are working on a project. Each team could write to its own repository, and then a senior member of the quality-assurance team or an administrator could merge changes from all of those repositories into a protected repository before deploying the website. This approach makes a lot of sense if the website you're working on is large and members of your team are dispersed, and it's why I favor Git.
ENVIRONMENTS
While a lot has been done to grapple with the issues arising from WordPress storing URLs in the database, the problem goes beyond WordPress' core and extends to plugins and even to the pesky URLs ending up in serialized data. This is a pain in the arse at best, and a complete time-suck at worst. There are many options for overcoming this, but the most common choice is either not to migrate data from environment to environment at all or to use Dave Coveney's PHP script. Both have their problems. For me, the first just isn't viable, and the second, while perfectly acceptable, isn't automated enough and is pretty time-consuming. There has to be a better option.
Free and premium tools and plugins offer solutions to this problem. One that came up a lot in the survey's results was BackupBuddy and its migration feature. I've played around with its functionality, and, while it works perfectly well, it does not (as yet) work with Multisite, and I actually found the process more arduous than using a find-and-replace script. One project of mine that has emerged from this survey is to automate the find-and-replace process with a tool for Capistrano.
from :http://www.smashingmagazine.com/2013/04/15/wordpress-deployment-survey/
This Demo Content Brought to you by Momizat Team
this is tags and keywords : wordpress themes momizat Tutorial wordpress templates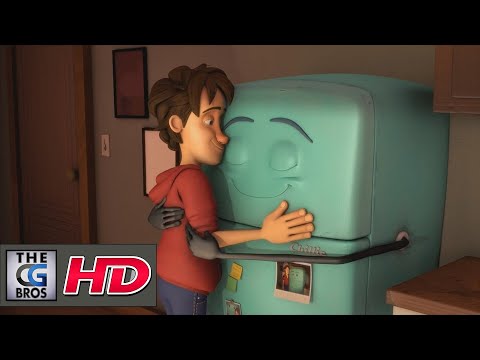 In this WordPress tutorial, you'll learn how to create the Tabber widget, which is very useful for when multiple widgets need to fit in a sidebar. It saves space and streamlines the appearance and functionality of your WordPress-powered website.
In the past, there were different methods of doing this, most of which were theme-dependent. As we'll see in this tutorial, creating a tabbed widget that works on its own and with any theme is easily accomplished. So, let's jump in and learn how to create our own Tabber widget, which we've made available for downloading at the end of this article.
Saving Sidebar Space
The main advantage of tabs is that you can fit more widgets into the sidebar. And tabs look good. The image below shows how much vertical space is taken up by three standard widgets (using the default Twenty Ten theme). The default layout is on the left, and our tabber widget is on the right:
Before We Start
A few things are useful to know. Because we are building a widget in this article, you might want to learn about WordPress' Widgets API and how to create a basic widget:
Use these resources as needed while following the tutorial along.
The Basic Idea
The idea for this widget is simple: select a sidebar, and the Tabber widget will grab all of its widgets and display them as tabs. In the widget's interface, you can select a sidebar, specify an extra CSS class and optionally apply your own styles. When enabled, the plugin will register an extra sidebar (which may be removed if you have other ways to add a sidebar). Then, using the same code, you can add more sidebars, and each of them can hold instances of the Tabber widget.
To control your widgets, Tabber uses idTabs for jQuery, created by Sean Catchpole, but you could always use another solution. Note that additional CSS is loaded to style the resulting widget.
So, the goal with Tabber is to transform any widget's output into markup that can be used to display tabs
tags for this. Other themes may use complicated markup that can't be predicted or successfully transformed into the output needed for tabs.
The solution to this problem is to intercept the widget's parameters before rendering, and then to restructure them into useful structures using JavaScript or jQuery for the tabbed output. More on that later.
action. We register the widget on line 17.
The Main Tabber Widget Class
Tabber is a normal widget, and in this case it is located
SETTINGS: PLUGIN INTERFACE
The widget has two settings:
"sidebar"
to hold the ID of the selected sidebar
"css"
for extra CSS classes to style the Tabber widget
When selecting which sidebar to use, you must avoid using the sidebar that holds the Tabber widget. Otherwise, it will spin into endless recursion. To avoid this, before rendering the widget's content, check whether the selected sidebar is the same as the parent sidebar. This can't be prevented while the widget is set up, because the widget's panel affords very little control over this.
Also, using sidebars that are not normally used is a good idea. To help with this, the plugin includes sample code to help you add an extra sidebar.
This function requires the name of the sidebar, and it will display all widgets in it. Line 9 contains the check mentioned before, to prevent recursion when displaying sidebar content if the selected sidebar is the same as the parent sidebar.
Lastly, the filter is removed, and any widgets belonging to other sidebars are displayed normally, without modification.
WIDGET MODIFICATION
To prepare for the transformation done with JavaScript, the tabber widget includes the
tag for the control tabs. After this filter, the widget's output will look like this:
JavaScript For Widget Transformation
Once the widget's presentation is modified, one thing remains: to complete the transformation and get the titles from the widgets and turn them into tabs:This code uses jQuery to get all of the Tabber widgets based on the
will hold only its content.
Finally, when all this is done, we enable idTabs to activate the tabs control. And with the default styling loaded from the
How To Install The Tabber Plugin
As with any other plugin, unpack it, upload it to WordPress' plugins folder, and activate it from the plugins panel. When you go to the "Widgets" panel, you will see an additional sidebar, "Tabber Example Sidebar," at the end on the right. And "Available Widgets" will show one more widget, "D4P Smashing Tabber."
Add this new widget to the "Main Sidebar." From the "Sidebar" widget drop-down menu, select "Tabber Example Sidebar," and save the widget. Now, open the "Tabber Example Sidebar" and add the widgets you want to be displayed as tabs. You can add as many widgets as you want, but pay attention because if you add too many, the tab's control will break to two or more lines, and it will not look pretty. Starting with two or three widgets is best.
Conclusion
Creating one widget to display several other widgets as a tab isn't very difficult, as you can see. The trick is in adjusting the widgets' output to a format that can be transformed into tabs, and then using JavaScript to display them. We've explored just one possible transformation method; you can always experiment with ways to rearrange widget elements.
We used idTabs here, but there are many methods of displaying tabs, and not all of them require JavaScript:
I prefer using a jQuery-based solution, and idTabs is very easy to use and easy to style and it works in all browsers. Check out other solutions, and see what extra features they offer to enhance your own tabbed widgets.
from : http://www.smashingmagazine.com/2014/08/27/a-tour-of-wordpress-4-0/
This Demo Content Brought to you by Momizat Team
this is tags and keywords : wordpress themes momizat Tutorial wordpress templates
Practical Tips From Top WordPress Pros Recently I shared with you some advice from the WordPress community to beginners. But what if starting out is already a dim memory? What if you're already so immersed in the world of WordPress that you dream of Trac and you bore your partner with talk of your latest achievement with custom post types?
Below are some tips from WordPress pros from across the community. Many of the tips cover development, but there's also advice on business, running your website and, of course, getting involved with the community.

Image: Phil Oakley
Tips For Developers
USE EVERYTHING WORDPRESS HAS TO OFFER
WordPress' core can do a lot for you, without you having to write a bunch of code. WordPress is much more powerful when you make use of its APIs and built-in functionality. "If you use WordPress as your framework," says Trent Lapinski, "it will enable you to focus on developing an innovative plugin or theme."
Matty Cohen recommends always looking for and using functionality available within WordPress before creating a function from scratch. "Examples of this include, at the higher level, using the WordPress Settings API and, at the lower level, using themedia_handle_upload() function to upload your files, rather than a custom upload routine." Matty gives an example of this with his WooSlider plugin. In order to create a familiar and consistent experience for WooThemes users, he did the following:
He used the Settings API for the settings screen.
He added a tab to the "Upload/Insert Media" popup for creating shortcodes. This interface uses a combination of the Settings API, custom form-creation logic, and some custom JavaScript to create the HTML output and the shortcode.

WooSlider uses built-in WordPress functionality to make the user experience better.
Making use of everything WordPress has to offer results in less coding for you and a better overall experience for users. But those aren't the only benefits. Amy Hendrix points out that the code you write will be future-proof. Writing your own scripts could eventually result in conflicts.
USE HOOKS
Hooks are the means by which you hook into WordPress and add your own code without modifying core files. There are two types of hooks: actions and filters. Action hooks are places where you can insert and run code. Filters are used to manipulate output.
If you're working with WordPress' core and with plugins and themes, then you should be extending by making use of all of the hooks available. Adam Brown maintains a list of all of the hooks that have ever appeared in WordPress.
IMPLEMENT HOOKS
Create your own hooks. By implementing hooks in your plugins and themes, you create opportunities for other people to extend them and create add-ons. Shane Pearlmanbelieves that by doing so, you "encourage plugin developers to make opportunities for the community to extend and also use them."
Not only does this create opportunities for other developers, but you make life easier for yourself. "With a 'well-hooked' theme or plugin," says Simon Wheatley, "you can make adjustments between clients, or between sites on a multisite setup, a lot more easily than by effectively forking your own code for every scenario."
WRITE SECURE CODE
If you write plugins or themes, keeping the code secure is critical. How bad would you feel if your code was responsible for websites getting hacked? Brad Williamsrecommends learning how data validation pertains to WordPress. A detailed page on data validation can be found in the Codex; so, if you're a developer, you have no excuse for writing insecure WordPress plugins and themes. Following the guidelines will ensure that your code is safe and secure from exploits and hacks. As Ryan Hellyer points out, "Having a beautiful website which does exactly what a client requires is great, but it's not so great when it gets injected with spam links and is de-indexed from search engines!"
FOLLOW BEST PRACTICES
Ryan Duff and Brad Williams highlight some best practices that developers should stick to:
Make sure the data that you're passing is always being passed in the way it's expected to. Setting a variable on an incorrect line could result in a trickle-down effect of error messages.
WordPress has coding standards, so stick to them. This will keep your code in a format that all WordPress developers will recognize, making bug tracking much easier!
EMBRACE THE CODE BASE
Both Helen Hou-Sandi and Jake Goldman of 10up recommend that you spend time looking at the code base. As Jake points out, "Relying on the Codex and Google searches for solving unique problems with WordPress is like trying to tune a car's performance without ever looking under the hood." Rachel Baker also suggests looking at the change logs, and Silviu-Cristian Burcă points us to his advice in "How to Become a WordPress Guru."
A good integrated development environment (IDE) for PHP — such as NetBeans, PhpStorm, phpDesigner or Vanilla Eclipse — will offer code auto-completion for WordPress functions and their arguments and will display documentation on functions inline. You'll be able to easily jump to function and class declarations to study them. "Think the core code base is too scary?" asks Jake. "Pick a file in wp-includes and start reading — you might be surprised by how approachable it is, and how much you can learn."
Looking at the code, as Helen adds, also increases the likelihood that you'll find a way to contribute code to the WordPress project. You'll also become familiar with plugins and themes, understand how people do things properly, and recognize when they get it wrong.
SHARE YOUR CODE
It's in the nature of code in an open-source project to be shared, forked and iterated on. If you're working on solutions, then share them with the community. "Share and publish your solutions, as a plugin, widget or theme," says Cátia Kitahara. "Not for every project, but with most of them, we end up with a solution that could be of use to many others. So, do it as a way of giving back to the community. I know it takes time to prepare something to be distributed through the repositories, but remember the time WordPress saves for us!"
You could put your code on GitHub, which Ben Balter recommends:
"GitHub's got a very different culture, and the ability for anyone to submit a pull request is a real game changer. It really lowers the barrier to contribute, and democratizes the entire plugin authoring experience. As a bonus, use GitHub's built-in wiki functionality to maintain your plugin's documentation (especially FAQ), so that anyone, even non-technical users, can contribute.

Lastly, if you have plugin tests, integrate with Travis CI so that you can automatically test pull requests before merging. To help you get started, a handful of tools are out there, such as GitHub → WordPress.org deployment scripts and GitHub wiki → WordPress readme converters."
Eric Mann points out that if you've built your project in isolation, then you're likely missing out on different approaches. Sharing your code with people gives them the opportunity to point out how it can be improved. WordPress itself is built collaboratively and is the result of hundreds of minds looking at it from different perspectives. If you want your code to excel, you should be sharing it, too.
USE CUSTOM POST TYPES
Taking advantage of custom post types for specific use cases is a great way to leverage WordPress. At the Theme Foundry, Drew Strojny has three custom post types: themes, stories and tutorials. This enables members of his team to quickly find and create content.
Drew recommends making custom post types even more flexible by adding custom meta data. This enables you to style your content and provides opportunities to reuse that meta data across your website. He provides the example of the meta data he uses with the "Story" post type in use on his "Customer Stories" page.
from : http://www.smashingmagazine.com/2013/03/20/practical-tips-top-wordpress-pros/
This Demo Content Brought to you by Momizat Team
this is tags and keywords : wordpress themes momizat Tutorial wordpress templates
Brute force login attacks targeting WordPress sites are quite common, such as in April 2013 when more than 90,000 sites were targeted. There are a handful of good ways to protect yourself against these attacks:
However, I prefer to use a two-factor authentication method that requires a code from my phone to complete the login process. Google's Authenticator has been gaining ground as a mobile app for providing secure codes. In fact, you may already have the Google Authenticator app on your phone, as a number of web services are now integrating with it, including cloud file store provider Dropbox, cloud hosting provider Digital Ocean, and name service provider Gandi.net.
And, fortunately, there is a simple WordPress plugin by Henrik Schack that integrates with Google 2fa; it's also called Google Authenticator. Installing and using this plugin is quite easy—and the security benefit is significant.
This tutorial will walk you through setting up the Google Authenticator WordPress plugin for your own sites.
Installing the Google Authenticator Plugin
From your WordPress Dashboard, go to install a new plugin and search for Google Authenticator, and click Install Now:
Then, click Activate Plugin:
From the dashboard, click Users > Your Profile and scroll down to the Google Authenticator settings:
Click on the checkbox for Active. Modify the description so that you will recognize the site on your Google Authenticator mobile app and show the QR code.
Note that the plugin works for multiple users—and each user has the choice of enabling it for themselves.
Adding Your Site to the Mobile Authenticator App
From your mobile Google Authenticator App, click the upper right pen (for editing). Click the plus sign at the bottom for adding a site. Choose to scan the barcode and point your camera at the QR code. The process is quite fast.
Log out of your WordPress site and you should see the additional field for Google Authenticator on your login screen!
To log in, enter your username and password as usual, but visit your Google Authenticator mobile app to get the additional code for logging in. The codes are time-critical and expire every few minutes.
Congratulations, you've successfully implemented two-factor authentication on your WordPress site.
Troubleshooting
In writing this tutorial, I was accidentally logged out of my site before I had registered my site with the mobile app. I couldn't log back in—but luckily, there is a simple solution listed on the plugin support page.
I just had to log in via SSH to my server and change the name of the plugin folder temporarily. Then, I logged back into WordPress, reset the plugin folder name, added my site on my mobile app, and I was good to go.
Another way to do this is through the database using a tool such as PHPMyAdminand these queries. If you're not self-hosting, you may need to request help from your hosting company.
In Closing
I hope you've found this useful; now go secure your WordPress sites.
Please post any comments, corrections or additional ideas below. You can browse my other Tuts+ tutorials on my author page or follow me on Twitter @reifman.
from : http://code.tutsplus.com/tutorials/using-google-two-factor-authentication-with-wordpress–cms-22263
This Demo Content Brought to you by Momizat Team
this is tags and keywords : wordpress themes momizat Tutorial wordpress templates
At the recent WordCamp Edinburgh, I took part in a panel discussion about WordPress theme development and the options available to developers when building themes. The overriding conclusion from the session was that there isn't a one-size-fits-all answer and that the best method depends on the needs of the website and the capabilities of the developer.
But if you're starting out building WordPress themes or want to develop a system for building them more efficiently or robustly, how do you decide which approach to take? In this article, we'll briefly describe how WordPress themes work and then look at some of the different approaches to developing them, with tips on which approach might be most suitable for your website and circumstances.
How Does A WordPress Theme Work?
In WordPress, themes drive a website and determine what it contains, how it behaves and what it looks like. The theme is separate from the content, which is held in the database. This means you can use the same theme on more than one website, regardless of the content of the websites — which you might already be doing if you've downloaded themes from WordPress' theme repository.
What To Consider When Developing A WordPress Theme?
Before deciding which approach to take to develop your theme, identify your constraints. These likely include the following:
Time
How much time do you have to develop your theme, or to learn how to do it?
Budget
This is related to time but also has to do with whether you can afford to pay for a premium theme or a theme framework.
Capability
How familiar are you with theme development, with CSS and PHP and with how themes work? If you're not familiar, how much do you want to learn?
Future-proofing
Will your theme need to be updated in future? Will other developers be working on it in addition to you? If so, then your approach will need to be as robust as possible.
Repetition
Do you see yourself developing a number of similar themes in future? If so, your approach will have to allow for code to be reused.
We'll revisit these considerations at the end of the article and identify which development options are most suitable for various situations.
Theme Development: Your Options
A few options are available for developing your theme or themes, and investigating them before you roll your sleeves up and start coding would be worthwhile. Picking the right approach will result in a better theme, with more robust code, and it will minimize the amount of revisions you'll have to do later. It will also help you to build the theme more efficiently.
The options we'll look at here are:
Build a theme from scratch,
Edit (or "hack," some might say) an existing theme,
Use the theme customizer to tweak an existing theme,
Create a child theme to make changes to an existing theme,
Create your own parent theme (using one of the approaches above) and child themes,
Use a theme framework.
1. BUILD A THEME FROM SCRATCH
This approach is the most difficult if you're inexperienced. But if you're a seasoned WordPress developer, it will give you the most control. It might be the most appropriate method if you're importing HTML from an existing static website that is being upgraded to WordPress with no other changes.
However, when transferring a website to WordPress, conducting a review of it as part of the process, rather than simply copying the code across, is a good idea. If you are copying a static website, you'll need to keep a close eye on your code to ensure that it's clean, efficient and valid.
2. EDIT (OR HACK) AN EXISTING THEME
This is how most people start with WordPress theme development: in working on a theme that they've downloaded, they see that some styling isn't quite right, so they delve into the style sheet and make some edits. Starting like this is tempting because it feels like a quick and easy way to achieve the effect you want. But there are some dangers:
If you ever switch themes, that update will override any changes you've made.
It's easy to add repetitive code by adding new styles lower down in the style sheet that override styles higher up, rather than removing what you don't need.
The website could end up with a lot more code than it needs.
If the theme isn't well coded or commented to begin with, you could get yourself into a bigger mess and find that you have to make a lot of fixes.
However, hacking a theme can work if you go into it with your eyes open. It may be an option if the following are true:
The theme you're using is well written, valid and commented (e.g., the default WP theme, Twenty Eleven);
The changes you're making are so drastic that you wouldn't need to update the original theme;
You understand the PHP and CSS contained in the theme and are comfortable editing, adding to and removing it without breaking the theme.
If you do decide to go down this route, keeping a backup of the original theme and commenting your code thoroughly are important. I would also advise commenting out any code that you don't want and then testing to see what happens before deleting anything.
3. USE THE THEME CUSTOMIZER TO TWEAK AN EXISTING THEME
The theme customizer was released with WordPress 3.4. It gives you the option to customize a theme without writing any code, simply by using a WYSIWYG interface. Depending on how well the customizer is written into the theme itself, you can use it to change images, titles, colors and even the layout. Expect to see more themes with the customizer integrated into them.

Using the WordPress theme customizer with the Twenty Ten theme.
The theme customizer stores your changes in a separate file, not in the theme's style sheet, so there will be repetitive code.
For more information, take a look at Otto on WordPress' video tutorial or guide to integrating the theme customizer into your own themes.
4. CREATE A CHILD THEME TO MAKE CHANGES TO AN EXISTING THEME
This approach is similar to editing an existing theme, but safer. It consists of creating a brand new theme that is defined as a child of the existing theme. Where your child theme doesn't have a particular file but the parent theme does, it will use that. Where the child theme does have a file, that file will override the equivalent in the parent. This line tells the browser to load the parent theme's style sheet before rendering any of the styles in the current style sheet. This frees you from having to duplicate any styles in the parent theme that you want to use.
So, that's how child themes work. But when is this the best approach? I would suggest using it in the following cases:
You already have a theme (to be used as the parent) that contains most of what you need for your theme;
You want to be able to update your parent theme (for example, when theme updates are released following a WordPress update);
You don't want to get tied up in knots from hacking an existing theme;
You want the option to revert to the parent theme or to develop another similar theme in future (which would be a new child theme);
You're developing a number of similar websites with some minor stylistic or content differences (I did this when building similar websites for a client that owned multiple companies);
The difference between your child and parent themes is not so huge that you need to start from scratch, or not so huge that your child theme's code will override anything affected by updates to the parent theme.
from : http://www.smashingmagazine.com/2013/03/13/a-guide-to-wordpress-theme-options/
This Demo Content Brought to you by Momizat Team
this is tags and keywords : wordpress themes momizat Tutorial wordpress templates
There is so much to learn about WordPress theme development. The Internet is home to hundreds of articles about building WordPress themes, to countless theme frameworks that will help you get started, and to endless WordPress themes, some of which are beautiful and professional but not a few of which are (to be honest) a bit crappy.
Rather than write another article on building a WordPress theme (which would be silly, really, since any theme I build would fall into the "crappy" category), I've asked some of the top theme designers and developers to share some tips and techniques to help you improve and refine your theme development and design process.
Before we get into that, Mark Forrester, cofounder of WooThemes, has shared some insight into his firm's development process. Given WooThemes' success, no doubt we can all learn something from it.
A Peek Into Woo
Whether you work in a large theme shop or are a lone designer, you can learn plentyfrom another designer or developer's workflow.
A theme at WooThemes starts life on the ideas board, through specifications provided by the community or based on a concept that's emerged from customer research. It is designed either in house or by an industry-leading designer who is hired on contract.
The theme is then meticulously designed in Photoshop. All of the major elements are styled and the pages constructed before any code is touched. Mark recommends Photoshop Etiquette for guidelines on structuring your design file. He says, "The better the Photoshop file, the easier the theme build."
Once the design is approved, it's assigned to a developer, who works from WooThemes' base theme. This includes the templates that come with every WooTheme, along with basic styling. The base theme has a responsive layout, and the CSS is managed using LESS, which Mark strongly recommends.
Once the theme is finalized, the developer creates a demo for the website that is populated with dummy content and that tests almost every element of the design.
The team sets about beta testing the theme. A list of bugs, tweaks and solutions is compiled, a hackathon is scheduled, and everything is completed by the developer.
For WooThemes' own redesign (which is awesome — congrats, guys!), the team started to use BugHerd, which helped them gather user feedback and track it directly in the pages.
All revisions are included in the change log for easy reference. A strict numbering convention distinguishes between bug fixes and new features.
That's a lot of process right there. Creating a WooTheme theme is about much more than knocking out a few lines of code. Here's what Mark has to say:
"When we create and edit our themes it is not simply diving into the code. We have to carefully consider our community of users and how any code might impact their usage, and the template files' customization ability."
Apart from workflow, what else can be learned from professional theme designers and developers?
Develop Locally
If you're not developing locally, then now's the time to start. Here's what Chris Coyier has to say about it:
"Designers and developers who work mostly on WordPress sites are, in my experience, the worst offenders of the "just do it live" development system. FTP commandos, if you will. I know — I was one for a lot of years. I suspect it's the case because there are quite a few requirements to run a WordPress site locally: an Apache server running PHP and a MySQL database.

These things aren't preinstalled on most computers like they are on most servers. Even if you get over those hurdles, setting up a workflow between local and live isn't trivial."
Luckily for you, Chris is going to show you a better way. Developing locally is easy to get started with.
STEP 2: GET OFF FTP
Developing locally has so many benefits. In particular, you'll be able to do the following:
Have a record of everything that has ever changed and when it changed.
Roll back mistakes.
Become more efficient by using text-editor features such as "Find in Project."
Work on major redesigns without worrying about screwing up a live website.
ALTERNATIVE TOOLS FOR A LOCAL SERVER
Use Live Reload
When you're developing a theme, switching to the browser and reloading the page gets old pretty fast. That's why Drew Strojny, founder of The Theme Foundry and the guy behind WordPress' gorgeous new Twenty Twelve default theme, uses LiveReload:
"LiveReload is a great little application that works through a browser extension. LiveReload automatically reloads your page when a file has been changed in your project.

This is a huge productivity boon when you're editing and tweaking a WordPress theme. All those small page refreshes add up to a big chunk of time saved at the end of the day. Not to mention, your fingers get a much needed break!"
The Theme Foundry loves LiveReload so much that it's built support for it into Forge, its free command-line toolkit for bootstrapping and developing WordPress themes.
Use Git
Git is a distributed version-control system that is popular among developers all over the world. The great thing about Git is that you can quickly create a branch, make changes within that branch and then test those changes without affecting the master version. It's what The Theme Foundry uses for every project:
"Quite honestly, we'd be lost without it. Git makes branching cheap and easy. You can experiment quickly with different ideas without worrying about getting lost. Think of it like the trail of pebbles left by Hansel and Gretel to help them find their way back home.

Git gives you the power to leave nicely annotated pebbles along your development path. If you see something interesting and wander off the trail, but then later change your mind, you can always get back to where you started."
LEARNING GIT
from : http://www.smashingmagazine.com/2013/02/21/wp-theme-development-process/
This Demo Content Brought to you by Momizat Team
this is tags and keywords : wordpress themes momizat Tutorial wordpress templates
In case you missed it, WordPress release 3.4 included a very exciting new development: the Theme Customizer. This allows users to tweak theme settings using a WYSIWYG interfaceand customize the theme so it includes the colors, fonts, text — and pretty much anything else — they want.

WordPress 3.4 allows you to make extensive customizations to a theme, including colors, fonts, and text.
The purists out there may be throwing their hands up in horror — a WYSIWYG interface! Letting users alter themes themselves! Surely that opens the floodgates for the creation of thousands of ugly, messy WordPress websites? Well, yes, there is a risk of that. But more importantly, the Customizer means that if you're developing custom themes for client websites, or themes for other developers to use, you have a whole new set of tools to play with.
With the Theme Customizer:
If you're developing free or premium themes for others to use, integrating the Customizer will make your themes much more appealing to developers and website owners.
If you're building client websites, you can let your client tweak the template content of their website such as the logo, tagline and contact details in a more intuitive way than by using a theme options page.
For both groups, you can let website users and developers make changes without having to rely on widgets or theme options pages — a less risky and less time-consuming approach.
So, let's start by having a look at what the Theme Customizer is and how it works for the user.
How The Theme Customizer Works For Users
The Theme Customizer has been integrated into the Twenty Eleven Theme, so you can try it out using that theme. There's a great video on the Ottopress blog showing you how the Customizer works with Twenty Eleven. Using it is simple:
On the "Themes" page, search for and activate the Twenty Eleven Theme.
On the same page, click on the "Customize" link under the current theme's description.

The "Customize" link is right below the current theme's description on the "Themes" page. Larger view.
This brings up the Theme Customizer in the left column, along with a preview of your website on the right.

The Customizer options are shown side-by-side with a preview of your website, so you can test the effect of changes. Larger view.
To make changes, all you have to do is select each of the available options and edit their settings. The options are:

Site title and tagline
Edit the title and tagline of the website without having to go to the "Settings" page.
Colors
In the Twenty Eleven theme, you can only change the color of the header text and website background, but as we'll see, this can potentially be used for much more.
Header image
Choose from one of the default images or remove the header image altogether.
Background image
Upload an image to use as the background of the website. The image below is what happens when I upload an image of some hang gliders to my website. The image can be tiled but unfortunately doesn't stretch.

You can set your background image to tile, but not stretch. Larger view.
Navigation
Select which menu you want to use for the primary navigation of your website.
Static Front Page
Specify whether the front page of the website should be a listing of your latest posts, or a static page of your choosing.
Once you've made the changes you want, you must click the "Save & Publish" button. Until this is clicked, none of the changes are reflected in the live website. This means you can play to your heart's content without your visitors seeing your experiments.
Another really exciting way to use the customizer is when previewing themes. If a theme has the Customizer built in, you can use it to make tweaks before downloading and activating the theme.
This demonstrates the Customizer in action with the Twenty Eleven theme, but what about your own themes? How would you harness this to add more functionality in themes you are selling or developing for clients?
So let's take a look at how to implement Customizer in your theme, and how to add your own customization options.
from : http://www.smashingmagazine.com/2013/03/05/the-wordpress-theme-customizer-a-developers-guide/
This Demo Content Brought to you by Momizat Team
this is tags and keywords : wordpress themes momizat Tutorial wordpress templates
The theme framework you've built will be used as a parent theme in the sites you develop. This means that in each case you'll need to create a child theme to create a unique site with its own design and with extra or different functions compared to the framework.
The obvious way to go about this is to dive in and start creating template files in your child theme to override those in the framework, but thanks to the action and filter hooks you've added to your framework, this might not always be the best approach.
In this article, I'll outline some of the techniques you can use in your child themes to make best use of your framework and improvise your workflow.
The topics I'll cover are as follows:
Creating starter child themes
Amending code via the framework's filter hooks
Adding code via the framework's action hooks
Creating template files in your child theme
When to use a plugin instead
Creating Starter Child Themes framework
The main purpose of developing your theme framework is to adopt the DRY (Don't Repeat Yourself) principle, and that applies to your child themes, too.
It can make you more efficient if you create one or more 'starter' child themes for use with your framework, which contain the core code you need to get started on new projects.
When deciding how to go about doing this, consider the way you work and the sites you build:
Do you create a lot of sites for clients in the same sector with similar needs?
Do you want to offer low cost template based sites to smaller clients?
Are there specific template files you tend to create for most of your new projects?
Is there functionality you need to include on some sites but not others? (For example, I use two starter child themes, one with comment functionality and one without.)
Is there styling you tend to use for most projects, or can you use object oriented styling or a CSS preprocessor for most projects?
Are there libraries or resources you use for most new projects, or for a significant proportion of them?
Do you have two or three main categories you can place projects under, with each category involving similar development work?
If you've answered yes to any of these questions, then developing one or more starter child themes may save you time. You can create a set of child themes with the basic code that you repeat across all projects using them, and then you don't need to rewrite that code (or create those files) for each new project.
Note on caveat: If you're adding some code to every single new project, you may want to add it to your framework instead of to child themes, maybe by using a hook so you can override it if a different need arises in the future.
Even if you answered no to the questions above, it's worth creating a very basic starter theme with an empty stylesheet and functions file, and adding the instructions WordPress needs to access your framework's parent theme .
You might also want to create a starter functions.php file with the functions you most frequently use in your child themes. You can then choose to remove any of these and/or add to them for specific projects.
Amending Code via Filter Hooks
As well as adding styling to your child theme, you'll most likely want to make changes to the code output by the framework. The most lightweight way of doing this is via filter hooks, so it's worth exploring those first to identify if you can use any of them.
Creating a function which you then attach to a filter hook is much more efficient than creating a whole new template file for the new code; however, if you find yourself doing this repeatedly with the same filter hook, you might want to consider changing that filter hook to an action hook and writing a new function for each project which you activate via that action hook.
To be more efficient, you might want to create a set of relevant functions which you place in the functions file of different start themes or even create a plugin with your function which you activate when needed. I'll cover plugins in more detail later in this series.
Adding Code via Action Hooks
Your theme framework will also have action hooks which you can use to insert content in various places in your sites.
If you've been working on the code files for the framework bundled with this tutorial series, you'll have seven action hooks to work with:
before the header
inside the header
before the content
after the content
in the sidebar
in the footer
after the footer.
To do this, create a functions.php file in your child theme and .
There is plenty of other content you could add using your action hooks, such as sharing buttons above or below the content, extra content in the footer, a search box in the header and much more.
You might just want to add some content on specific page types, such as single blog posts, in which case the most obvious place to start would be by creating a newsingle.php template. But you can still use your action hooks with the addition of a conditional tag.
Creating New Template Files
On occasion you won't be able to do what you want using the filter or action hooks in your framework, in which case you'll need to create new template files in your child themes.
These might be the same template files as are stored in your framework, in which case the files in the child theme will override them. Or they might be new template files, for example for a new category, taxonomy or post type.
If you are creating template files in your child themes, it makes things easier if you use the template files in your framework as a starting point. The steps I follow are:
Identify the template file you need to create with reference to the WordPress template hierarchy
Create a blank file with the appropriate name in your child theme
Identify the file in your framework which is closest to the new file (again with reference to the template hierarchy)
Copy the contents of that into your new file
Make amendments to the new file as required.
Doing this saves you the work of duplicating any code which will be common between your new file and the existing files in your framework, such as the calls to include files.
When to Use a Plugin Instead
Another option you have when creating sites based on your framework is to use plugins in conjunction with your child themes. A plugin won't replace a child theme completely, but it can be useful in the following circumstances:
The functionality you want to add isn't theme-dependent (i.e. you want to keep it if the site ever changes theme in future). This might include registering custom post types or taxonomies, for example.
You want to use this functionality on a number of the sites you create, but not enough for it to go into a starter child theme or the framework itself.
I'll cover developing plugins for your framework in the next part of this series.
Summary
Your theme framework is just the starting point of a library of code and files you'll create to support the sites you develop. Each site you create will need to run on a child theme, which will have your framework theme as its parent.
As we've seen, your child themes will add their own styling and functionality, and they can do this by hooking into the action and filter hooks in your framework, or via the creation of new template files. It's always a good idea to adopt the solution which needs the least code, as that makes your site faster and your life easier!
from :http://code.tutsplus.com/tutorials/creating-child-themes-for-your-wordpress-theme-framework–cms-21933
This Demo Content Brought to you by Momizat Team
this is tags and keywords : wordpress themes momizat Tutorial wordpress templates
For many new users of the WordPress platform, defining the difference between these two can be a little bit difficult at first. Thankfully, understanding how they are different is not as hard as it may seem so let's break it down.
Back in November, I touched on the differences between posts and pages in WordPress. To continue that line of thought, this article will continue that series of learning WordPress basics by touching on the differences between Categories and Tags.
Categories Vs. Tags
For many new users of the WordPress platform, defining the difference between these two can be a little bit difficult at first. Thankfully, understanding how they are different is not as hard as it may seem so let's break it down.
Categories are meant to be used for a broad topic area and help define what your blog is about whereas Tags are used to zero in on something specific within that category.
Here are some examples of how this works:
WordPress Themes = Category (a broad topic of discussion)
Best Magazine Themes For WordPress, Top Themes For SEO, Common Mistakes in WordPress Themes = Tags (something more specific but that relates to the Category at hand)
Blogging = Category
Make Money Blogging, Blogging for Money, Work from Home Blogging = Tags
Pretty simple to understand when you think about it, but understanding what they are and using them the right way is a little bit different.
How To Use Categories and Tags Correctly
It's pretty easy to come up with a vast variety of Categories and Tags for your site and blog posts, but just because you can think of 50 for each doesn't mean you should use them all. Why not? Well, there are a few reasons.
Categories and Tags have two main purposes: (1) helping with SEO, and (2) helping your users easily find the content on your site.
SEO is important for every site, and Tags and Categories play a part in that. As mentioned earlier, Categories are used to define what your site is about, and most blogs tend to narrow in a single niche (WordPress Tips, Marketing, and SEO are some examples of this.) If you have 50 Categories, it would be harder to define your niche to Google and other search engines; therefore, less is more in this case.
Tags are another great way to boost SEO as they are usually keywords that someone might enter into a Search Engine in order to help them find your post. However, targeting a massive about of keywords by using a ton of tags isn't going to do you much good. On the other hand, it probably won't hurt, but it can lead to potential hazards.
Using Tags that sort of relate to your post instead of ones that directly relate to it can bring in the wrong crowd and increase your bounce rate — a major bummer. And if your goal is landing on the first page of a search engine like Google, then not doing keyword research to help you find low competition keywords could make that goal harder to reach.
The other side of the Category/Tag coin is your viewers. If you have around 5-8 main Categories on your site, then finding content that relates to their topic of interest is going to be much easier and thus boost your users' experience on your site.
Wrapping It Up
In short, using Categories and Tags is important, but don't go overboard with them. Selecting a few main Categories is usually best, so start with a few broad topics and go from there.
Tags are another area that shouldn't be ignored, but they also have their place. Only use tags and keywords that directly relate to your content at hand, and try to target a few meaningful tags/keywords that can help concentrate your SEO efforts. Remember that Google is a lady with refined taste and she has no more forbearance for those who try to squeeze in where they don't fit.
from : http://www.wpeka.com/wordpress-basics-categories-versus-tags.html
This Demo Content Brought to you by Momizat Team
this is tags and keywords : wordpress themes momizat Tutorial wordpress  templates
You have to change you timezone, the tagline, your user profile information, and much more.
Perhaps one that setting that needs to change but that has stumped quite a few is the Permalink setting. You are given quite a few options there, but which one is the best to use?
What Is A Permalink?
To those new to the realms of the online world, the word Permalink likely doesn't make any sense, but it's not that complicated.
A Permalink is like the exact address to a specific page on your website. For example:
http://yourwebsite.com/ would bring someone to the Homepage of your site whereas,http://yourwebsite.com/blog/ would bring them to your the blog page on your site. Those are pretty straightforward permalink structures, but when it comes to posts on your site, the permalink structure may look a little bit different.
Permalink Options in WordPress
WordPress gives users a few options when choosing a permalink structure:
Default
Day and Name | Uses the year, month, and the day along with your post title in the link.
Month and Name | Uses year and month along with the post title in the link.
Numeric | Uses a number as part of the link.
Post Name | Simply uses the title of your post in the link.
Custom Structure | Allows you to set up your own link structure to reflect something closer to what you'd like.
As you can guess, many WordPress installs have the Default setting automatically put in place, but it's not one you want to leave as is.
Which Permalink Structure is Best?
In this case, there is no single answer, though some may have strong feelings about one structure over another. What I can tell you is that you shouldn't use the Default option. So which one should you use?
Post Name
This is the one that many people like to choose as their permalink structure. This option is nice for both Search Engines and your viewers as the link is very easy to understand because it uses the post title. Since Search Engines can read this plain as day many people like to say that it has SEO benefits.
If you decide to go with this one, you'd be just fine.
Day and Name; Month and Name
These two options are pretty similar, however, the Day and Name option will make your permalink a bit longer than the Month and Name option. This isn't exactly a bad thing so you can choose one over the other and be all set.
There are some hidden benefits to using these structures. Besides creating these "Pretty Links" that flirt rather well with Google, they also help keep a site from breaking if your site publishes multiple posts every day (Day and Name is best for news type sites with daily/hourly updates). If you publish quite a few posts every week, the Month and Name option would likely be your best option.
Wrapping It Up
As far as SEO is concerned, one structure doesn't seem to do any good over another. Although Post Name is a nice and simple option, I'd opt for either the Day and Name or Month and Name option just to keep things going smoothly. If you're feeling adventurous, you could even try out the Custom Structure option like some popular blogs use.
If you want more in-depth coverage of Permalinks, be sure to check out this post byKevin Muldoon.
from :http://code.tutsplus.com/tutorials/creating-child-themes-for-your-wordpress-theme-framework–cms-21933
This Demo Content Brought to you by Momizat Team
this is tags and keywords : wordpress themes momizat Tutorial wordpress  templates
Check your twitter API's keys